Super Mario Bros. 4 is the name of a series created by Kuzonx2 started in July of 2012 on Pouetpu games, being also the first series (and levels) Kuzonx2 made.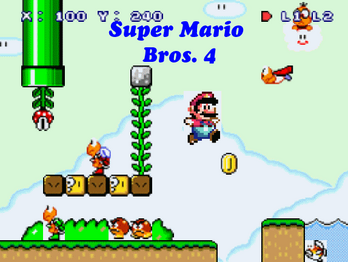 The series is, like most of the series in Pouetpu-games, about Mario rescuing Peach while going on a completely new adventure.
The series was Super Mario Flash 1 from its creation and started being in Super Mario Flash 2 in July of 2013.
The series has 8 worlds, and each one with 4 levels. The first underwater level was 6-2 and released July 21st 2013.